Clothes hangers
by Cortec.
In Germany we are the undisputed leading provider of fashion and logistics clothes hangers. Of course, we produce sustainably and do everything we can to reduce our carbon footprint further. This is why we rely on a very simple raw material – regional meadow grass. In combination with recycled plastics, we currently produce one of the world's most sustainable clothes hangers, Corteco – made of regional meadow grass. The material we use even meets the strict requirements of EN 71-3, which applies to the production of children's toys in the EU.
Download product catalogue:
German / English
French / Italian
Sustainable materials are turned
into innovative clothes hangers.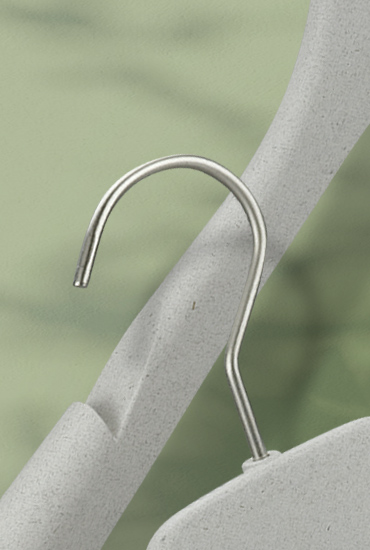 In the last five years, we have almost tripled the proportion of biomaterials in our production.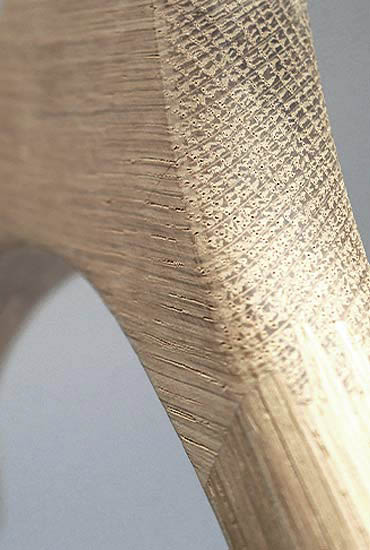 Our wooden hangers are of especially high-quality workmanship.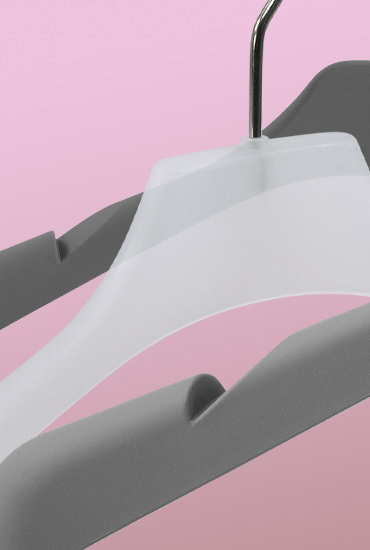 The clothes hangers of our Soft Touch and Frost-n-Color ranges create a completely new look and feel with the resource-saving use of synthetics.
Metal clothes hangers are what Cortec started with. To this day,
their clean lines and workmanship make a statement in terms of quality and functionality.
What shape, color, and surface?
Create your own coat hanger design…
Due to the large number of surfaces, you always have the opportunity to give your wooden clothes hangers a very personal touch. You alone decide which finish will fit most tastefully in the ambience of your in-store concept.
Waxed or naturally varnished
With a high-quality piano lacquer or a velvety Soft-Touch surface.
But we focus not just on the look of our wooden clothes hangers but also their durability. Because every additional year of service that a hanger accumulates protects our environment. And ultimately, it does not only save resources but also reduces your investment. Find out more about this in our product finder.
Branding — when our products
carry your signature.
For us, there are virtually no limits when it comes to designing a clothes hanger.
Accessoires — plenty of
passion for detail.
Our accessories combine exceptional designs with sustainable materials.